Residential and Commercial Design
StudioTrimble provides full home concept design and commercial interior space design services. We are not architects but produce fully detailed drawings with exception of anything structural. All structural design will be prepared by an architect or structural engineer. We have in-house capabilities of producing Auto-Cad, Revit and fully rendered 3-D documents. In addition to design and document production, our design studio hosts a comprehensive design library with finishes, materials, hardware, furniture and fabric samples.
Interior Design
StudioTrimble provides detailed Interior design services including space planning, interior specialty feature design, lighting design, kitchen & bath design, cabinet detailing, selection of finishes, lighting & plumbing fixtures. Our design services apply to both interior and exterior of our projects.
Interior Decoration
Following the interior detailing of the physical structure, our team assists with the selection of the furnishings, accessories, window treatments, artwork and much more. Our depth of resources helps us decorate and furnish our homes with unique, one of a kind, well manufactured, well priced and durable furnishings and materials.
Procurement Services
Our studio has become one of the largest furnishing and interior product dealerships in North Georgia. Our design library is constantly changing with new materials, catalogues and samples. We have aligned ourselves with hundreds of manufacturers where we purchase at wholesale and provide to our clients on a cost-plus basis. Our procurement services include purchasing, shipping, warehousing and installation. We welcome our clients into our studio to work in our library. Our products include furniture, window treatments, lamps and lighting, rugs, linens, artwork, accessories, fabrics, table top items and much more.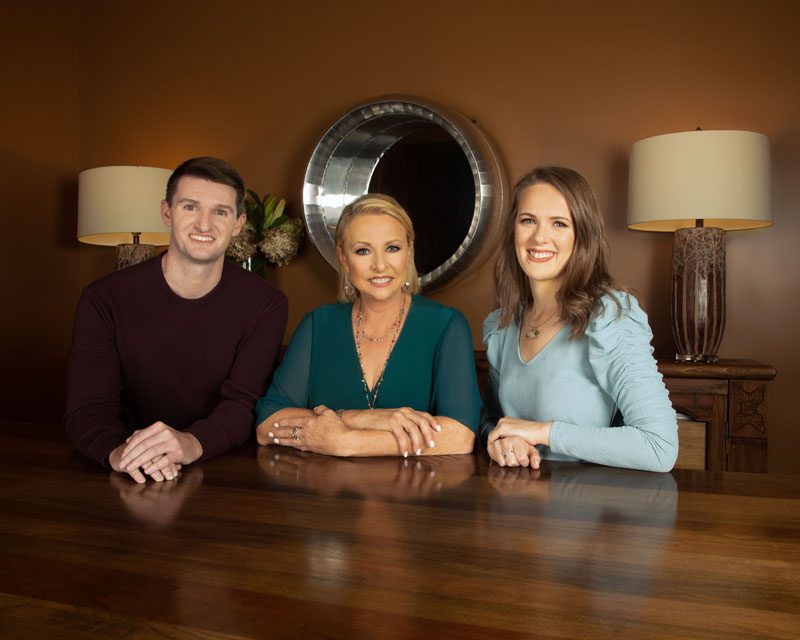 ---
Design Process
Our design projects are so diverse that our first step with every project is to interview our clients to determine what process will be best for each individual client and the project. Our project process follows the traditional AIA / ASID standard design process: programming, schematic (or conceptual), design development, construction documents and construction administration. For smaller projects, phases will be combined, and the process shortened. Every project process is tailored to meet each client and project's personal needs.
---
PROGRAMMING: We are creative problem solvers. Before we can create we must fully understand the project direction, challenges, goals and any details that will impact the design direction of the project. In this fact-finding time, we will ask a lot of questions, encourage our clients to bring photos of other projects showing what they like (and don't like!) We will review our portfolio showing you elements in other projects that may relate. We will also show you examples of how we have solved other similar problems.

SCHEMATIC DESIGN: Here we take a broad creative look at the project that is based on the programming information. We will produce 2 to 3 options for each project. Our ideas will be presented to you in sketches, plans, photos, 3-D sketches and possibly some loose materials. We will present enough to explain our thoughts and creative ideas. Once our client has selected a design option that best suits their needs, the design will be further refined during the Design Development phase

DESIGN DEVELOPMENT: This phase will expand the approved concept to include more detailed drawings, selection of finishes, materials, lighting, detailing of special features such as fireplaces, handrails, trim, etc. We will involve a builder to start the pricing process but this phase will end with builder bid(s) and a full understanding of the design.

CONSTRUCTION DOCUMENTS: will involve the production of any additional detailed drawings, schedules, specifications needed for the builder to construct your project. These drawings will also be used for any procurement of products for your project.

CONSTRUCTION ADMINISTRATION: Is the final design phase which happens during construction. Our team will be available to visit your job site to meet with you, your builder or sub-contractors to make any design changes needed. We will also review mock-ups of materials, visit workrooms and fabrication shops and be available as needed to keep the construction moving forward.
---
Design Fees
As stated above, every project is different and every client is different. We structure our design fees in several formats, depending on the nature of the job and the client's preference. Different fee structures include: hourly basis; lump sum amount if we have a clear understanding of the scope of work; hourly basis with a not to exceed maximum. Once we discuss your project, we can provide you with a written design services proposal for your review and approval.